Lost: 10/05/1932 Depth: 130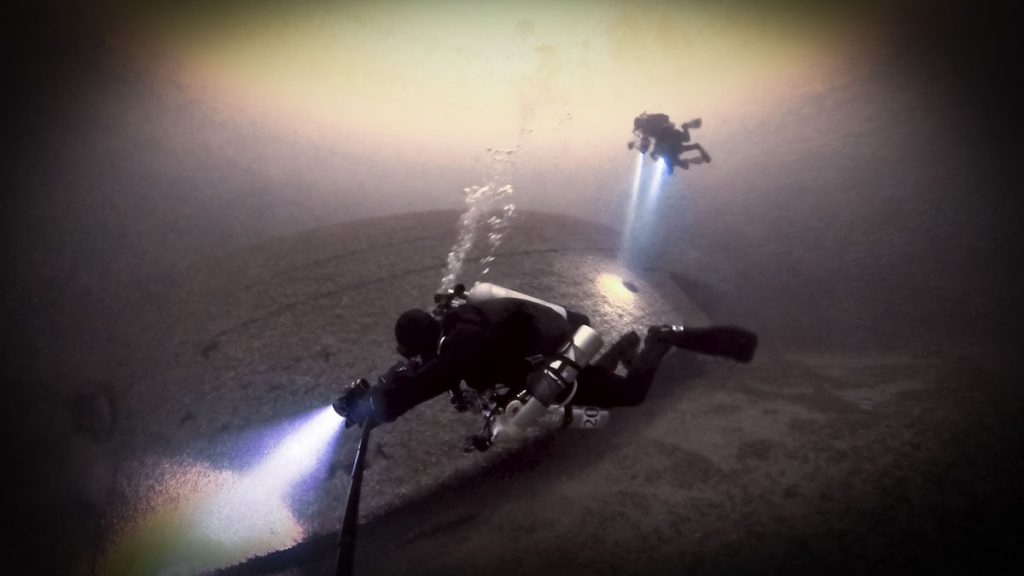 The John J. Boland was a steel bulk freighter, powered by a triple expansion steam engine. Built in 1928, she was in her 5th season of service when she encountered a fierce storm while in route to Hamilton, Ontario from Erie, Pa on October 5th, 1932. Her holds were filled to overflowing, preventing the hatch covers from being closed, and allowing water that washed over the decks to fill the holds. As the seas grew, the captain new his ship was in trouble and gave the order to steer course for the cover of shore, but the rudder was not responding. Having lost steering, the Boland was at the mercy of the storm. 5 minutes after giving the order to turn, the Boland capsized and sank taking with her 4 crew members. 15 others managed to pull themselves into a lifeboat and rowed 11 miles to shore.
Today, the Boland is quite a sight. She's lying on her starboard side in 130 feet of water, rising 40 feet of the bottom. When descending, the first thing divers see is her massive 4 blade propeller and equally impressive rudder. Moving forward, there are ladders, deck gear, railings, portholes and a winch. Both the aft cabin and the pilot house are partially intact. With proper training, some penetration is possible.
Visibility on this site is generally between 20 and 60 feet. Bottom temperature is around 42-44 degrees, and the is sometimes a current both at the surface and at depth.
ZONE: 1